forums.elderscrollsonline.com/en/discussion/219560/sanctuary#latest
Previously: Krist Lindor, a Nord from Skyrim, was saved by Holly and her family from near death, as they were traveling back to their own lands of Cyrodiil. Krist, a member of the Fighter's Guild, was fulfilling a contract for an outlaw. The two dueled, and though Krist was the victor, he was gravely wounded in the process. Krist was nursed back to health as the family settled on an abandoned farm. When winter was just setting in, the family took in a Bosmer lady that Krist, Uncle Bith, and the two oldest boys saved from daedric slavers.
Darkness strives to blind the strong
But Faith will guide our swords
Loyal hearts we'll stand as one
And fight with shields of Hope

Pride fuels the deadly fire
That devours our tower of gold
The drums of war will rage and roar
'Til the sun burns bright once more

These are days and nights of venom and blood
Heroes will rise as the anchors fall
Brave the strife, reclaim every soul
That belongs to the Beauty of Dawn

- Beauty Of Dawn Song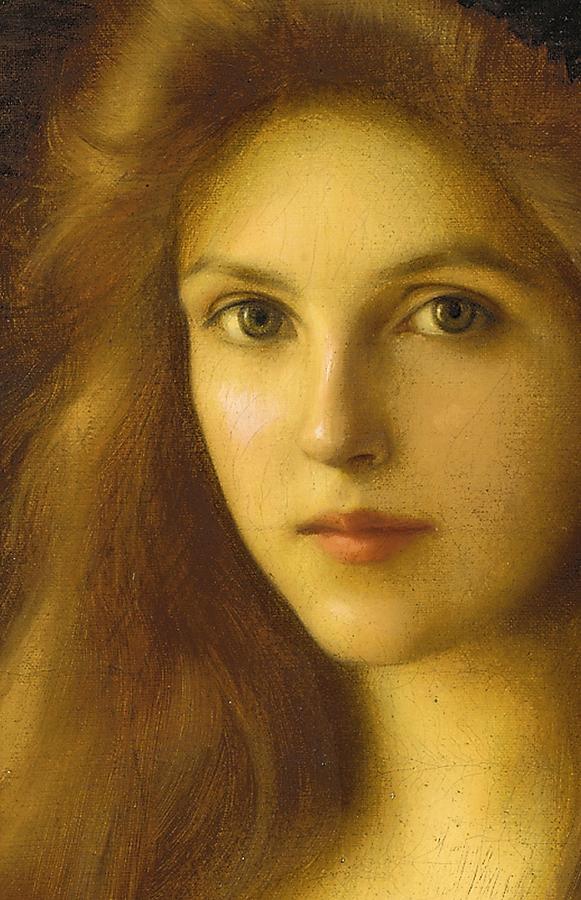 Holly watched Belwin, the Bosmer lady that Krist, her uncle, and her cousins saved from daedric slavers, exit the woods that Krist had entered just before sun up. She wore dark leather covered with a dark green shirt. On her back was a bow and quiver of arrows.
A tinge of jealousy crossed Holly's heart, but she quickly waved it off. Holly and Krist had become lovers over the winter. Uncle Tohmas was a bit worried over the relationship, unsure how long Krist was committed to the farm, and thus, Holly. Aunt Bith would just roll her eyes at Uncle Tohmas, and tell him that Holly was a grown woman now.
Besides, they all liked Krist, very much. He had shown himself to be a good man. He was good with the boys, and was learning from Uncle Tohmas how to grow crops in Cyrodiil.
As Holly watched Belwin make her way around the farm house, never looking her way, she knew she had nothing to be jealous over. She had almost had to force herself on Krist before he got the hint that she actually liked him, as much he liked her. It was odd that Krist was so strong, so sure, in most things, but so hesitant in relationships, be they friendship, or something else.
Krist exited the tree line soon after, and headed to the barn, sitting high on his large war horse. Holly smiled as she watched the tall warrior, with his pale blonde hair in a pony tail, pleased that he wore the leather armor she made for him. She insisted he wear it after the near tragedy that brought the Bosmer into their lives.
Holly was done with her early morning chores, and shed the apron that was full of flower. She grabbed some coffee from the wood stove, and headed to the barn.
Krist was tossing some hay down when he saw Holly on the ladder to the hay loft. She was careful not to spill coffee as she swung her leg over to the loft floor.
"Brought you something," she said, a bright smile on her face.
Krist nodded, and accepted the warm drink. It was just turning spring, and the mornings were still very cool. This was apparent as steam rose from the coffee, as well as from Krist's lips.
"I saw Belwin leave the wood just before you. Did she go with you to scout?"
Krist shook his head.
"No, I think she was there before I ever entered. I did not find her, or more so she did not let me see her, until I was coming back from checking the south," Krist said, in reference to him checking beyond the horseshoe woods that protected the farm.
Holly nodded a bit.
"Why does she not move on," Holly asked, looking down when she did so. She was ashamed as soon as she asked.
Krist gently smiled at her.
"Fair question. I do not know the answer. Perhaps she finds peace here, like we all do, and hates to go back to whatever life she had before. She told us her husband was murdered, and she was sold into slavery by people she trusted. I am willing to wager more happened to her. Slavers do horrible things to their captives," Krist said, a look of sorrow on his face.
"I know, and honestly Krist, I feel sorry for her as much as you do. Just, she hardly speaks. I see her trying to flirt with you, as if she doesn't know about us. I mean, she is good to the younger boys, and she does bring game and such back to Aunt Bith, but I don't know. Just something about her," Holly said.
Krist nodded, feeling the same way. He then hugged Holly to him.
"Did you really rush over here to give me coffee and talk about Belwin," Krist asked, a sly grin on his face.
Holly pushed Krist away, rolling her eyes.
"No," she replied with her own sly grin, as her dress fell to the loft floor.
Belwin was on the roof of the barn, listening to Krist and Holly's conversation. No emotion was present on her face as she did so. When they stopped talking, and it was apparent what was coming next, she quietly slipped off the roof top and headed to the farm house. She had some rabbits for Aunt Bith, as well as some wild onions that Aunt Bith asked for.
"Krist the Lionheart? No. Lionheart was my dog" -Krist
"Darling, if looks were everything, I would be king of the world" -Luke
"That place, between day and night, that purple color just before dark, that is where you will find me"- Hughe