Maintenance for the week of October 2:
• [COMPLETE] ESO Store and Account System for maintenance – October 3, 9:00AM EDT (13:00 UTC) - 12:00PM EDT (16:00 UTC)
• Xbox: NA and EU megaservers for patch maintenance – October 4, 6:00AM EDT (10:00 UTC) - 12:00PM EDT (16:00 UTC)
• PlayStation®: NA and EU megaservers for patch maintenance – October 4, 6:00AM EDT (10:00 UTC) - 12:00PM EDT (16:00 UTC)
Hermaeus Mora's Lore Book Explorers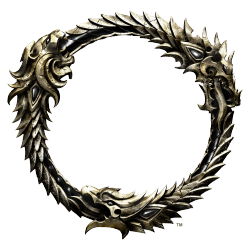 Requiem is a MEMBER-RUN, casual/hardcore PvE, mature, social and LGBT friendly guild operating in The Elder Scrolls Online [NA Servers | Daggerfall Covenant].
We are proud to announce and invite all lore enthusiasts, even non-members, to a unique experience hosted weekly by Requiem called "Hermaeus Mora's Lore Book Explorers."
Message
@En_ros
or visit in game or visit www.esorequiem.us for more information!