Maintenance for the week of June 17:
• PC/Mac: NA and EU megaservers for patch maintenance – June 17, 4:00AM EDT (8:00 UTC) – 8:00AM EDT (12:00 UTC)
• ESO Store and Account System for maintenance – June 17, 10:00AM EDT (14:00 UTC) – 12:00PM EDT (16:00 UTC)
• Xbox One: NA and EU megaservers for patch maintenance – June 19, 6:00AM EDT (10:00 UTC) – 10:00AM EDT (14:00 UTC)
• PlayStation®4: NA and EU megaservers for patch maintenance – June 19, 6:00AM EDT (10:00 UTC) – 12:00PM EDT (16:00 UTC)

Tank looking for progression guild. EU - EP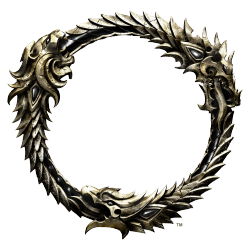 V14 dedicated tank is looking for a guild that does current endgame content regurally.

My progress:
- SO - pre patch been to serpent few times and completed feeding pit but did not complete the SO, post patch no attempts at SO
- Both hardmodes completed several times pre-patch. No attempts post patch
- Veteran Arena - completed it few times post patch, current rank 49 in general leaderboard

126 CP so far.
Orcs demand better passives!