[NA-EP] Grow-A-Guar RP Event, 14th and 15th!
A small group of Telvanni were seen running around Morrowind yesterday. Today they have been seen darting all over Ebonheart Land Territories From Windhelm to Stormhold, a Khajiit has been plastering these poorly written posters wherever she could:

Have you fed and taken care of your pony guar for months and months, but yet it hasn't grown big enough to ride? Come to Heimlyn to... Grow your Guar....!!!

TONIGHT and Monday night, 9-10 EDT at Heimlyn Keep in Western Stonefalls.

We will grow your Guar, and also have some still-growing-guar available if you do not have one already.

Get the chance to meet the famous Geth the Guar in all his almost-fully-grown glory..!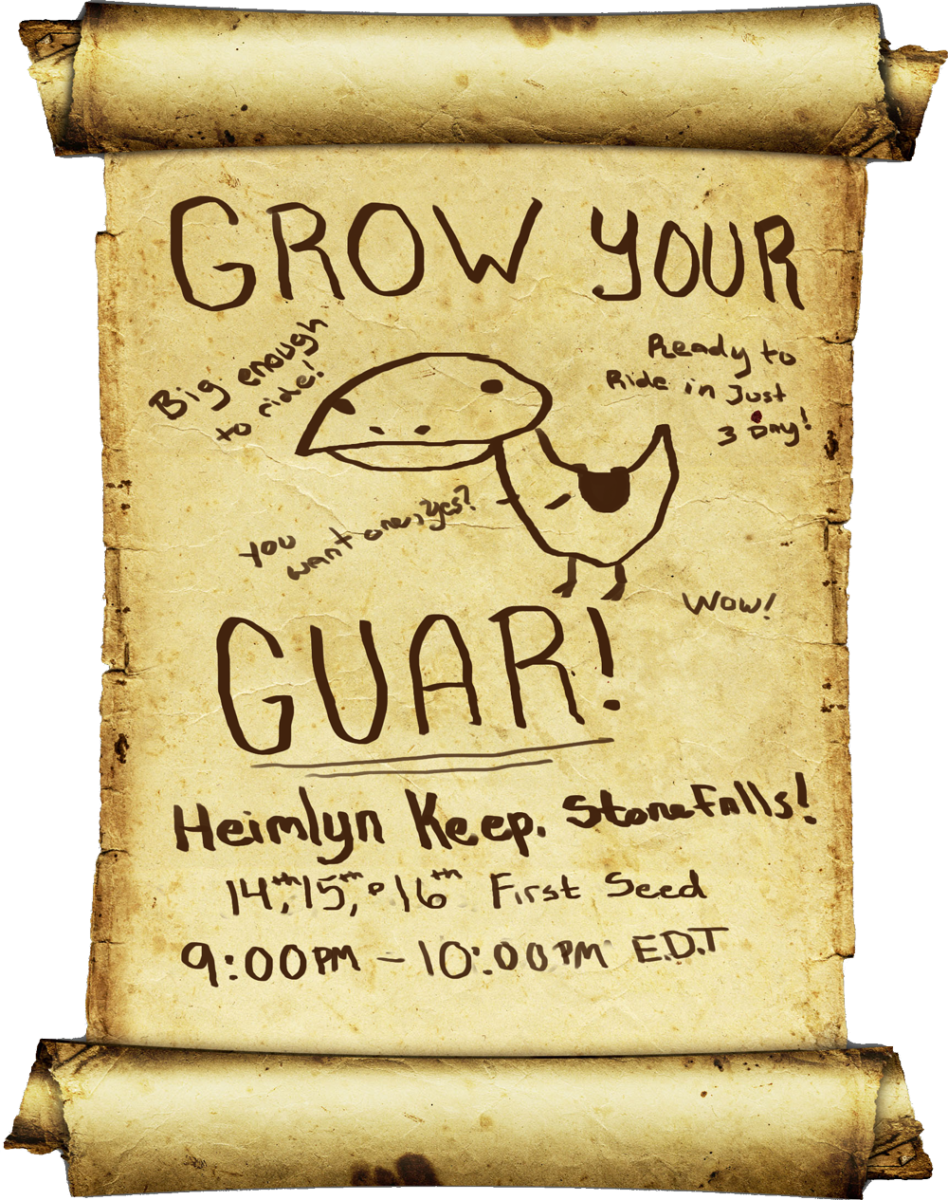 Contact @Greeentea for phasing
---
Watch me derp around playing ESO
twitch.tv/tea_the_khajiit
In-game info:
@Greeentea
(with Three E's)
Main:
Ki'tea
Morrowind Roleplayer since launch!