Maintenance for the week of October 2:
• PC/Mac: NA and EU megaservers for patch maintenance – October 2, 4:00AM EDT (8:00 UTC) - 9:00AM EDT (13:00 UTC)
• ESO Store and Account System for maintenance – October 3, 9:00AM EDT (13:00 UTC) - 12:00PM EDT (16:00 UTC)
• Xbox: NA and EU megaservers for patch maintenance – October 4, 6:00AM EDT (10:00 UTC) - 12:00PM EDT (16:00 UTC)
• PlayStation®: NA and EU megaservers for patch maintenance – October 4, 6:00AM EDT (10:00 UTC) - 12:00PM EDT (16:00 UTC)
ZOS: VETERAN FUNGAL GROTTO BUGGED OUT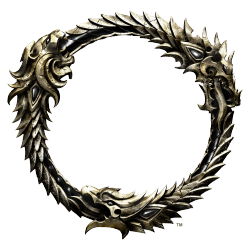 Veteran Fungal Grotto is bugged all to hell. Couldn't even complete it. 2nd boss vanishing for 5-10 minutes at a time and reappearing. Double stacking chains and triple summoning adds of herself. Graphical bugs out the ass, so you can see boss effects and die.

She can chain the tank......which is a completely freaking stupid mechanic. On top of this the magic bond that hits two players......half the time doesn't show up. Neither player sees it and die right off the bat.

This type of stuff is simply unacceptable. You need to get this *** fixed asap. Can't even do daily pledge because your not patching bugged content at all. You're trying to bring in new players and can't even fix the content you have....
Edited by rogue_gamer32b14_ESO on January 24, 2015 4:33AM