Maintenance for the week of October 2:
• [COMPLETE] PC/Mac: NA and EU megaservers for patch maintenance – October 2, 4:00AM EDT (8:00 UTC) - 9:00AM EDT (13:00 UTC)
• ESO Store and Account System for maintenance – October 3, 9:00AM EDT (13:00 UTC) - 12:00PM EDT (16:00 UTC)
• Xbox: NA and EU megaservers for patch maintenance – October 4, 6:00AM EDT (10:00 UTC) - 12:00PM EDT (16:00 UTC)
• PlayStation®: NA and EU megaservers for patch maintenance – October 4, 6:00AM EDT (10:00 UTC) - 12:00PM EDT (16:00 UTC)
Story-Time | TheIndeyExperiment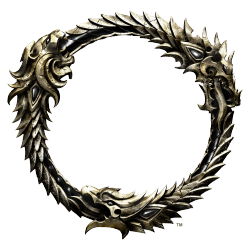 Hey all,

Thanks for popping onto this thread!
I do a little feature on my Channel called Story-Time, where I take the Wonderful Stories you create and send to me and read them out on Youtube!

If you have a story, that you would like featured on my channel feel free to post them here.
Or
you can send them to me on any of the Social Medias, Twitter, Tumblr or Facebook!