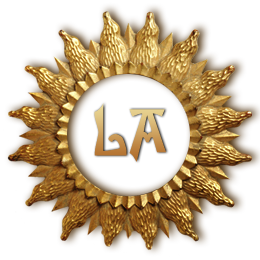 Lux Arcana - Casual, but dedicated guild
Mature members - 18+
PC - European Megaserver
Daggerfall Covanant

Recruitment - OPEN
Lux Arcana is a multi-game guild that was established in 2004. We as a guild have featured in numerous MMOs over the years such as Darkfall, EVE, Everquest II, Final Fantasy XIV, Guild Wars 2, SWTOR and Vanguard to name a few. We are an organised guild and have a fairly mature membership and such offer a very stable guild that we hope will be here for years to come. We are now looking to establish ourselves in Elder Scrolls Online and have chosen to fight under the banner of the Daggerfall Covenant on the European server.
In Elder Scrolls Online we are looking to be involved in all facets of the game and seek new members who are interested in playing in a friendly, mature, casual guild.
Key information
• Races: All races accepted
• Classes: All classes accepted
• Focus: AvA, PvP, PvE, Trading, Crafting
• Time Zone: European (English speaking)
• Hours per week: Less important as long as you contribute/get involved!
• Ages/Outlook: 18+, mature, helpful, friendly and outgoing
• Voicecomms: We currently use Mumble
For more information, please visit our website at
luxarcana.org/