Maintenance for the week of October 2:
• [COMPLETE] PC/Mac: NA and EU megaservers for patch maintenance – October 2, 4:00AM EDT (8:00 UTC) - 9:00AM EDT (13:00 UTC)
• ESO Store and Account System for maintenance – October 3, 9:00AM EDT (13:00 UTC) - 12:00PM EDT (16:00 UTC)
• Xbox: NA and EU megaservers for patch maintenance – October 4, 6:00AM EDT (10:00 UTC) - 12:00PM EDT (16:00 UTC)
• PlayStation®: NA and EU megaservers for patch maintenance – October 4, 6:00AM EDT (10:00 UTC) - 12:00PM EDT (16:00 UTC)
[VIDEO] This is as far as I think I can go... =)
No grahtwood buff sadly... but I'm happy with it.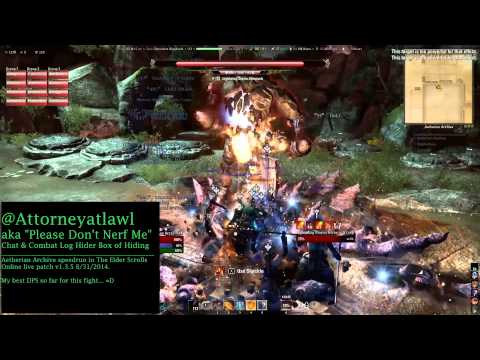 https://www.youtube.com/watch?v=ar95AyLP1aU
Edited by Attorneyatlawl on August 31, 2014 9:04AM
-First-Wave Closed Beta Tester of the Psijic Order, aka the 0.016 percent.
Exploits suck. Don't blame just the game, blame the players abusing them!
-Playing since July 2013, back when we had a killspam channel in Cyrodiil and the lands of Tamriel were roamed by dinosaurs.
________________
-In-game mains abound with "Nerf" in their name. As I am asked occasionally, I do not play on anything but the PC NA Megaserver at this time.