Maintenance for the week of October 2:
• PC/Mac: NA and EU megaservers for patch maintenance – October 2, 4:00AM EDT (8:00 UTC) - 9:00AM EDT (13:00 UTC)
• ESO Store and Account System for maintenance – October 3, 9:00AM EDT (13:00 UTC) - 12:00PM EDT (16:00 UTC)
• Xbox: NA and EU megaservers for patch maintenance – October 4, 6:00AM EDT (10:00 UTC) - 12:00PM EDT (16:00 UTC)
• PlayStation®: NA and EU megaservers for patch maintenance – October 4, 6:00AM EDT (10:00 UTC) - 12:00PM EDT (16:00 UTC)
Tower Runs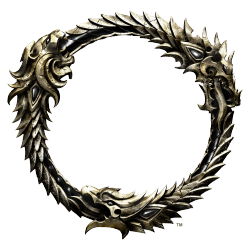 I join Tower runs in Craglorn for something to do. I get to a point with an invisible maze.
I want to quit this game for this stoopid mechanic.
I can never get to the other portal. I find this beyond aggravating. Prefer to play other games with this progression blocking idea.