Maintenance for the week of January 21:
• PC/Mac: No maintenance – January 21
• PC/Mac: NA and EU for maintenance – January 22, 6:00AM EST (11:00 UTC) - 09:00AM EST (14:00 UTC)
• Xbox One: NA and EU megaservers for maintenance – January 22, 6:00AM EST (11:00 UTC) - 09:00AM EST (14:00 UTC)
• PlayStation®4: NA and EU megaservers for maintenance – January 22, 6:00AM EST (11:00 UTC) - 09:00AM EST (14:00 UTC)

New Since Patch: Crash on Login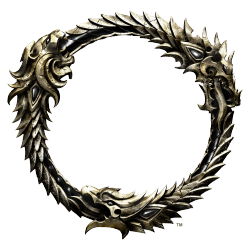 I've had two issues crop up since the latest patch:

1. When loading from the launcher, the first time I press "PLAY" the intro sequences & login screen open under severely reduced screen resolution. When closing out and reloading from the launcher (hitting "PLAY" the second time), the screen resolution remains at 1600x900 while bringing up the intro sequences & login screen in-game.

2. After inputing my login information and starting the login process, it will take a couple seconds and then freeze. The entire screen goes black and then I get a popup asking me whether I'd like to submit the issue to Zenimax (which I've done). The only error code I can see on the report is "eso has crashed" (or something to that effect... it's very minimal).

Anyone else having this issue since the latest patch? I've never run into an issue before.