This is very sad bug report. It is sad, because Yandir's might requires that condemned heavy attack for activation. You won't use it as heavy attacker because you will get halfbuff, and you won't use it as light attacker, because its not effective. I use YM despite it doesn't show great results. Visual effect looks cool, but in same time it is bugged in two ways.
1st one - if you were in fight those blue waves around your body will keep glowing forever untill you change location.
2nd one - those waves can inprint in the air (other people see it too).
You can see them at video here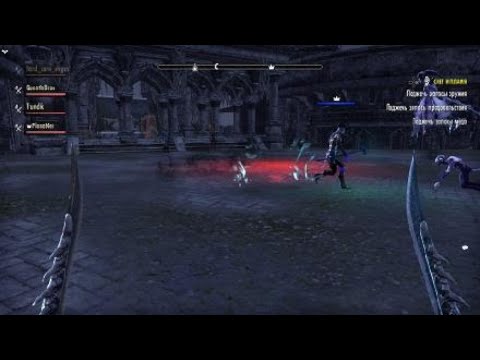 https://www.youtube.com/watch?v=uwXyxwq0QLs
Btw, if you don't want to fix HA trigger that makes this set forever lame, you could not fix 1st visual bug and make it permanent visual effect instead (that works out of fight too). At least it will be something kind to users.
Edited by Trundik on 21 March 2023 20:25