Maintenance for the week of September 25:
· [COMPLETE] PC/Mac: EU megaserver for maintenance – September 26, 4:00AM EDT (8:00 UTC) - 12:00PM EDT (16:00 UTC)
· [COMPLETE] Xbox: EU megaserver for maintenance – September 26, 4:00AM EDT (8:00 UTC) - 12:00PM EDT (16:00 UTC)
· [COMPLETE] PlayStation®: EU megaserver for maintenance – September 26, 4:00AM EDT (8:00 UTC) - 12:00PM EDT (16:00 UTC)
LF Fulltime tank and healer for Vet DLC PS/NA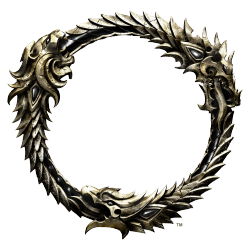 We have a group of 3 people who consistently run vet content everyday We are looking for a fulltime 4th. We are wanting to complete all the vet dlc content and need a tank. My friend likes to seitch between tak and healer. So it would be nice to have both a tank and a healer. We also run vet trials. The group is a veteran group playing since launch who have completed some of the vet dlc but would like to as a group

If your interested pls message me at
Herkermer720 on psn.
Edited by Lab3360 on 6 May 2021 19:29