Maintenance for the week of October 2:
• PC/Mac: NA and EU megaservers for patch maintenance – October 2, 4:00AM EDT (8:00 UTC) - 9:00AM EDT (13:00 UTC)
• ESO Store and Account System for maintenance – October 3, 9:00AM EDT (13:00 UTC) - 12:00PM EDT (16:00 UTC)
• Xbox: NA and EU megaservers for patch maintenance – October 4, 6:00AM EDT (10:00 UTC) - 12:00PM EDT (16:00 UTC)
• PlayStation®: NA and EU megaservers for patch maintenance – October 4, 6:00AM EDT (10:00 UTC) - 12:00PM EDT (16:00 UTC)
Our Guild name was either hacked or changed w/o notification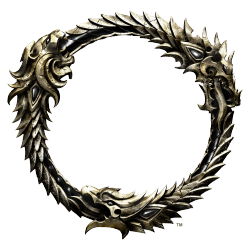 Logged in this morning to find that the guild I GM had its name changed without notice from "Baal Washerz" to "Buqaguran". Guild Tabbards and all. No notice from ZOS in any medium as to the reason for the change, so I can only assume we were hacked. On our guild activities page there was a line that "unknown" had edited our "About us" page. I sent in a trouble ticket, but it's not like there's any category this fits into, so I got a message saying "you will not receive a direct response".
I think however that this requires a direct response, so what can I do here? Who do I talk to? If we needed to change the name of the guild, I'd assume someone would tell us so that we could change it ourselves and not just change it without telling us? I did t even know what "Buqaguran" meant until I entered it into Google Translate. Apparently it's from the Central African "Lingua Franca" called Hausa, and means "Pressure"?
Anyway, HELP! What do I do?
@ZOS_GinaBruno
@ZOS_Bill
@ZOS_Icy
?
Edited by ZOS_Bill on May 18, 2023 4:34PM