Maintenance for the week of March 27:
• [IN PROGRESS] PC/Mac: NA and EU megaservers for patch maintenance – March 27, 4:00AM EDT (8:00 UTC) - 9:00AM EDT (13:00 UTC)
• Xbox: NA and EU megaservers for patch maintenance – March 28, 6:00AM EDT (10:00 UTC) - 12:00PM EDT (16:00 UTC)
• PlayStation®: NA and EU megaservers for patch maintenance – March 28, 6:00AM EDT (10:00 UTC) - 12:00PM EDT (16:00 UTC)
Key Binds Reset When Logging On/Off Between Characters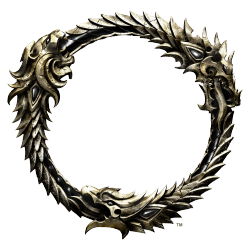 I have a issue with keybinds not saving for one character on my account. The keybinds save in game and when I log off and exit. (Normal right?) When I log into any other character on the same account my original keybinds I set are active and work without issue. The issue is when I attempt to log into my one character, the key binds for that original character automatically reset to default. I am never prompted for a change nor do I initiate one. Very frustrating as this is my main.
For additional info if this helps with trouble shooting the character with the keybind issue is an original PRE-One Tamriel character that slogged through all the VR ranks etc. My other characters on the account were all started after the One Tamriel consolidation. ESO folders are run as admin and read only off.

Help Requested Please!
Edited by ZOS_Bill on April 28, 2022 8:03PM