Maintenance for the week of October 3:
• PC/Mac: NA and EU megaservers for patch maintenance – October 3, 4:00AM EDT (8:00 UTC) - 9:00AM EDT (13:00 UTC)
• Xbox: NA and EU megaservers for patch maintenance – October 5, 6:00AM EDT (10:00 UTC) - 11:00AM EDT (15:00 UTC)
• PlayStation®: NA and EU megaservers for patch maintenance – October 5, 6:00AM EDT (10:00 UTC) - 11:00AM EDT (15:00 UTC)

Morkuldin and Blastbones snares players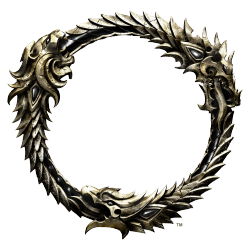 Blastbones snares players in PvP when hit and so does the animated sword of Morkuldin.
How long are you going to let people abuse these bugged skills and sets in PvP?
Can you disable this set and skill if you're not going to fix them? How long can this go on?
Or can these players be reported and banned for abusing this bug?
Edited by MrTrenbolone on September 26, 2020 9:30PM