Maintenance for the week of May 27:
• PC/Mac: No maintenance – May 27
• PC/Mac: NA and EU megaservers for patch maintenance – May 28, 4:00AM EDT (8:00 UTC) – 8:00AM EDT (12:00 UTC)

One of my characters can't pick up any base-city PvP quests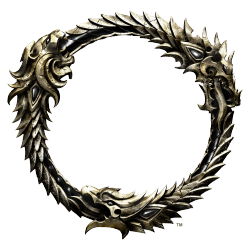 One of my characters is completely unable to pick up base-city PvP quests. Details include:
I created him years ago.
I presume he did "Welcome to Cyrodiil" several years ago, because that's part of my routine; as soon as a character hits Level 10 I take him to Cyrodiil to get Rapid Maneuvers.
He currently has no quest arrows whatsoever in either of his base cities.
He's AD.
The only quests active in his quest log in the Cyrodiil section are the one for going to the Imperial City the first time (I did have that arrow until I picked that quest up) and Pledge: WGT.
He doesn't have the skill point spent in the Fighter's Guild passive that gives you an extra Cyrodiil repeatable bounty quest.
In a past version of this event, I think the most recent one, I played him in PvP long enough to unlock Warhorn.
If memory serves, I had the same problem then.
I don't have this problem on my other characters.
Is this a known bug? If so, does it have a known workaround?