Maintenance for the week of April 3:
• PC/Mac: No NA megaserver maintenance – April 3
• PC/Mac: EU megaserver for maintenance – April 3, 8:00PM EDT (April 4, 00:00 UTC) – April 4, 10:00AM EDT (14:00 UTC)

Circular Login Problem - Cant receive emails, need assistance.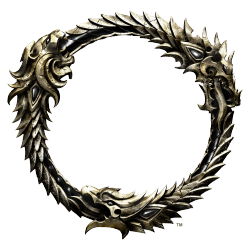 The situation - Logged in fine, played about an hour without issue then logged off to go eat. Within an hour i tried to log back in and was told my login information was wrong, which i tried several time and "should" not have been wrong. I tried to retrieve password and username to double check myself but find that my yahoo email wont receive emails from ESO (contact added, nothing blocked, not in spam, just doesn't arrive even after 2 days now). I cannot log into the website on my account to change my email or check anything also because login info it not valid. Ive been waiting on tickets for 2 days now but i don't know if they have been replied to because i cant receive emails. A phone number would help but after searching it seems there isn't one (or i missed it?).

SO... i cannot get emails to retrieve login info because of email address and i cant login to change my email address without login info...

I made this account only so i could get in and post tickets as well as ask for help here on the forum. The email tied to THIS ACCOUNT will work (its a hotmail account) and i can get messages from ESO (at least the automated ones work for joining and password resets and such).

If someone who can assist could contact me on this accounts email i can give them all the info i have and they need to prove i am me and its my account that needs help and to try to get this fixed... Thank you in advance.