Maintenance for the week of June 5:
• PC/Mac: NA and EU megaservers for patch maintenance – June 5, 2:00AM EDT (6:00 UTC) - 8:00AM EDT (12:00 UTC)
• Xbox: NA and EU megaservers for maintenance – June 7, 6:00AM EDT (10:00 UTC) - 9:00AM EDT (13:00 UTC)
• PlayStation®: NA and EU megaservers for maintenance – June 7, 6:00AM EDT (10:00 UTC) - 9:00AM EDT (13:00 UTC)

The Crusaders of Chaos now looking for anyone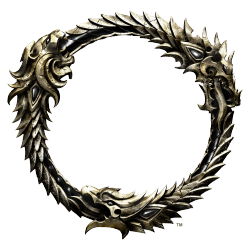 Hello there are you a active player or not so active player looking for a new guild to join well the look no more because we are here. Are guild right now is looking for anyone willing to join we are just starting with a players in the guild of just me for now. Here is a few things I would like to have for the guild when it becomes big enough.

Trading: we will have many different ways of trading to players and here are a few
● A guild trader
● A guild store (this will be players selling armors and enchants and more in just some town)
● Normal trading

PVE: We will also be hosting a great verity of PVE events such as.
● Dungeon groups (there will be set amount people that are dungeon master they will always be hosting one dungeon a day.)
● Raid groups ( Well be host a group of 24 pepole to go though bosses that are hard such as in imperal city.)
● World bosses
● and more

PVP: Of corse this will be basically the same as it is.
● Cyordil (most of the pvp we have will be done here)
● Any of map that will come out later with pvp

AND MUCH MORE!!!!

So if this sounds like a guild you would want to join. Go ahead and send me a massage at.
GAMERTAG: Scarablord92

Or just post your GAMERTAG below and I will send you and invite.

GOOD LUCK AND HAPPY PLAYING.