Maintenance for the week of August 10:
• [COMPLETE] PC/Mac: NA and EU megaservers for maintenance – August 10th, 3:00AM EDT (7:00 UTC) – 7:00AM EDT (11:00 UTC)

Group Que, Just another way to QQ players when you are bored.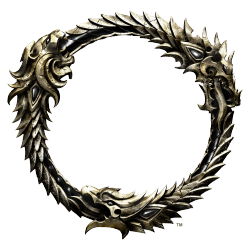 Ok ZOS this is getting pretty bad. Here is the scenario as it played out last night.

AD guild / guilds on true flame have been working pretty hard this week coordinating and trying to control the map. We have at peak time one and a half possible 2 full 24 man raids. DC is pretty much not playing TRUE unless they simply group travel in which they have done on occasion. EP has a decent number homed on there. (to no ones surprise EP is winning)

Last night Azuras EMP group / EP Guild all ported over to True and quickly started retaking the map. While none of them are cheating they are using a mechanic that you should have been removed entirely from the game. I should point out that the AXE campaign EMP group also came over. Yes I suppose all three of those campaign emperors are all part of the same guild.

I can not believe that ZOS intended for this to work this way. It destroys the vested interest of campaigns. Group Que needs to be removed entirely. I have no problem loosing against better players. I have a problem with bullies porting to a campaign that is neither their home or guest campaign just to flex their e-peen.

Remove all group que functions. If ZOS doesn't understand the impact this feature has on the game then something is truly wrong.

Yes last night our counter move to the EP zerg on true was to take our guild group to Azura's and stage a revolt. We almost got the dethrone too but for some funny reason EP's lock out was mysteriously not working.

Stay on your campaign stop zerging others campaigns. I promise, AD can do it too and frankly since we are not winning any significant campaigns, you do not want to anger the Elves further. We can do the same zerg across all the campaign because ZOS has chosen to allow it. I am certain with some diligent organizing we can port 4 or 5 full PVP raids to each campaign and face roll EP, crash the servers, and oh yeah EP's favorite past time (t-bag) everyone. It would be better for EP to stop zerg traveling. It would be in the best interest of ZOS to remove the feature in order to keep balance.