Maintenance for the week of May 20:
• [COMPLETE] PC/Mac: NA and EU megaservers for patch maintenance – May 20, 4:00AM EDT (8:00 UTC) – 10:00AM EDT (14:00 UTC)
• Xbox One: NA and EU megaservers for maintenance – May 22, 6:00AM EDT (10:00 UTC) – 9:00AM EDT (13:00 UTC)
• PlayStation®4: NA and EU megaservers for maintenance – May 22, 6:00AM EDT (10:00 UTC) – 9:00AM EDT (13:00 UTC)
ZOS - Please Fix the Stygian Set for Magicka Melee DPS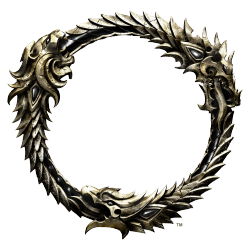 And also make a V14 version...

Why on earth does the Stygian set give maximum stamina? The set should remove the current 3 piece bonus of Max Stamina. The set should do the following:

(2 items) Adds Spell Damage
(3 items) - Take your pick of (Max Magicka, Magicka Regen, Spell Critical, or even additional spell damage)
(4 items) Adds Max Magicka
(5 items) Stygian: While Sneaking or invisible, spells do an additional 20% damage.