Maintenance for the week of March 27:
• PC/Mac: NA and EU megaservers for patch maintenance – March 27, 4:00AM EDT (8:00 UTC) - 9:00AM EDT (13:00 UTC)
• Xbox: NA and EU megaservers for patch maintenance – March 28, 6:00AM EDT (10:00 UTC) - 12:00PM EDT (16:00 UTC)
• PlayStation®: NA and EU megaservers for patch maintenance – March 28, 6:00AM EDT (10:00 UTC) - 12:00PM EDT (16:00 UTC)

Please make Mora's Whispers into a ring or necklace and not a shoulder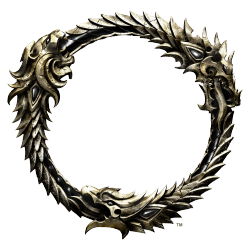 Makes more sense because the stats are not good enough to replace Monster Helm and Shoulders Combo but also a Ring or Necklace would make more sense lore and name wise.

[Edit] Let me better explain

What it does is: Gain up to 1528 Critical Chance and 10% increased Inspiration, Alliance Rank, Alliance skill, and 15% monster kill experience based off how many books of Shalidor's Library have been collected.

So basically some Critical chance and bonus to EXP which is good but not better then the Monster Helm/Shoulder combo. If you make it a ring then most likely people would run it more since will be useful for EXP runs while using Monster effects. Lot of ESO players use Monster Helms either for power or the visual effects [Which I do both].

Lore wise is Hermaus Mora is not really a Fighter so making his Antiquity a shoulder does not make sense besides the artifacts in Skyrim game which is an exception. Mora want's knowledge which lot of Mages like and Mages uses Jewelry the most rather then Armor or Weapons besides staves. Jewelry is more of Hermaus thing since its the most Mystical type of thing you think of in Fantasy besides staves.

Other thing is, It's called Mora's Whispers. When I hear it I imagine a piece of mage apparel that causes you to hear voices in your own head telling you secrets or driving you mad. A Shoulder piece.......name does not sound right for a piece of Shoulder armor if it was a piece of Jewlery.
Edited by Mr_Madness on May 27, 2022 9:33PM