Maintenance for the week of March 27:
• PC/Mac: NA and EU megaservers for patch maintenance – March 27, 4:00AM EDT (8:00 UTC) - 9:00AM EDT (13:00 UTC)
• Xbox: NA and EU megaservers for patch maintenance – March 28, 6:00AM EDT (10:00 UTC) - 12:00PM EDT (16:00 UTC)
• PlayStation®: NA and EU megaservers for patch maintenance – March 28, 6:00AM EDT (10:00 UTC) - 12:00PM EDT (16:00 UTC)

Achievement "Rude Awakenings" Not Updating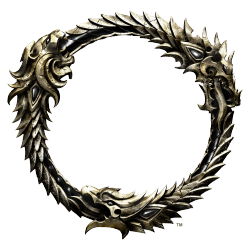 Achievement Rude Awakenings is not updating. On 11-27-2021 I summited Bug Report ticket # 211127-000225. First I have completed all of the Storm Haven story line. Second I have the Spirit Warden Champion Achievement completed. Which restores order to Pariah Abbey. ( not showing in achievements as completed)

Not only am I unable to complete the Rude Awakenings Achievement BUT I am unable to Receive the Wayrest Royal Purple Dye And I cannot purchase Achievement furnishings "Replica Dreamshards". I asked for in game help Ticket # 211202-003919 .

Thank you in advance for Any help ZoS Support can provide is much appreciated.

Edited by ZOS_Bill on December 3, 2021 8:29PM