Hi fellow Housing fans!
As we're approaching the release of the new Chapter, I thought I'd upload my Greymoor houses.
So, here's a video of my Proudspire Manor! It's the house of my 'East Skyrim Ambassador' Nord character who played through all of Greymoor.
I absolutely love Proudspire Manor, because I think it has excellent slot to space ratio, that allows us to add more details and more knick-knacks that just aren't feasible in larger houses. I was very pleased with the internal layout of the house that would allow us to divide it well into smaller rooms or lock off areas - but luckily there's no need for that in houses that are sized well like this one. (In comparison, Hunding's Palatial Hall and the Antiquarian's Alpine Gallery are also 600-slots but are twice or even more larger than Proudspire!) So I just really appreciate having houses with good slot-space ratios like this!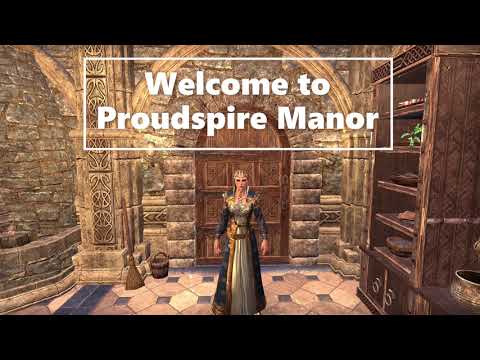 PSA:
Real Bunnies should only be fed carrots as a rare treat, because their sugar content is too high.
No animals were harmed in the filming of this video. 🐇
---
Main entrance at the ground floor
Living room
Library
Small indoors garden
Kitchen and Storeroom
Dining room
Parlor and Bunny corner
Bathroom
Bedroom
Garden with Breakfast terrace and Street view
---
Thanks for watching!
And have a great day!
(PS: Also, ZOS please fix the Bunny pets, because real Bunnies do not make that chirping sound. Thank you!)
Edited by bluebird on May 21, 2021 12:48PM