Maintenance for the week of September 16:
· [COMPLETE] PC/Mac: NA and EU megaservers for patch maintenance – September 17,  4:00AM EDT (8:00 UTC) - 9:00AM EDT (13:00 UTC)
· [COMPLETE] Xbox One: NA and EU megaservers for maintenance – September 17,  4:00AM EDT (8:00 UTC) - 9:00AM EDT (13:00 UTC)
· [COMPLETE] PlayStation®4: NA and EU megaservers for maintenance – September 17,  4:00AM EDT (8:00 UTC) - 9:00AM EDT (13:00 UTC)
Daedric Protection - sorcerer passive - long time overdue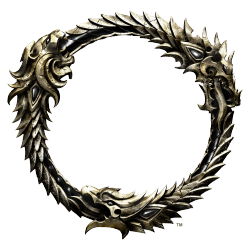 please take it out of "Daedric Summoning" tree and replace with "Capacitor" passive from the "Storm Calling" tree, there is literally just 1 skill for the stam sorc on that tree and it's not worth slotting , or just remove the requirement to have a skill slotted in order to get passive, stam sorc is in such a bad spot anyway , nobody is playing it anymore.
magika sorc are so strong atm in comparison, and they get their passives for free, it doesn't make sense.
stam sorc will still be an underdog even after this change , but come on... give us some breathing room.