Guild Name
: TEN lNCHES UNBUFFED
Server
: North America
Activity
: Player vs. Player (PvP)
Playstyle
: Hardcore
Faction
: Aldmeri Dominion
Raiding Schedule
: Friday, Saturday, Sunday: 7:00 PM – 10:00 PM EST
Here is a short video that will give you an idea of how we run as a guild: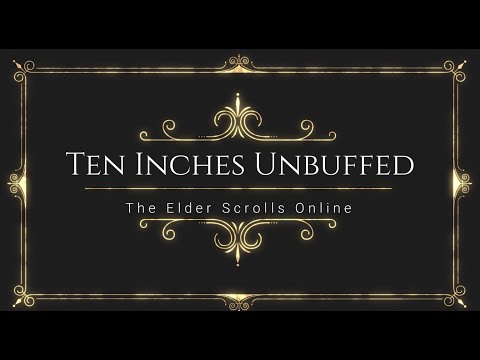 YouTube channel
:
https://youtube.com/channel/UCMTkNZaztk0lgpiN_Khe-FA
(We have a few videos there for you. All about group PvP.)
ABOUT US
Founded March 2019. We are an old guild as you can see. Not a casual guild. We aim to be one of the best guilds on the server. We play competitively as a group of 10-14 people and constantly striving to be better. We do discussions in every raid and in every mistake we make to learn from it and make the most out of that mistake to make a bigger play in the future. Many of us have been playing since the beta and have been running with different guilds in the past.
WE ARE RECRUITING
Mature, preferrably 18+ (you'll know why).
Has a working microphone and is not afraid to use it.
Does not randomly disconnect or has a PC that explodes.
Can commit to raids and the guild.
Can fill in any role that we need for raid.
Open minded and change is constant, always be willing to adjust.
Positive and strong personality. We need someone who can take in criticisms as well as give them during discussions.
Discord.
Listed above are our requirements. So, are you a TEN lNCH? Well, there's only one way to find out. Message or mail
@BossyRossy
or
@Zene-san
in game if you have any questions or interested in applying. You can also find our guild in the new Guild Finder function.
Discord server
:
http://discord.gg/2B44Z5e
We utilize Discord as our base of communication. We do everything there. You can also apply or get in touch with us on our server by posting in #applications once you get in.
Edited by Zene on June 15, 2019 10:09AM