Hew's Bane -- all waypoints dismount you. This is the only place in the game where the wayshrines do this. Could you please have these wayshrines not dismount players.
Argonian wayshrines -- I have to seriously hunt to use these; and definitely cannot be mounted to do so. Please adjust the hitbox on these style wayshrines so they can be used by mounted players.
Belkarth and Shimmerene -- no resting bonus; always have to wait to log out.
Art -- Battle Axes -- WAY too small. I'll attach a couple of screenshots, comparing battle axes to greatswords and regular swords. Perhaps you could make the battle axe the same size as the two-handed swords?
Here, for example, are swords: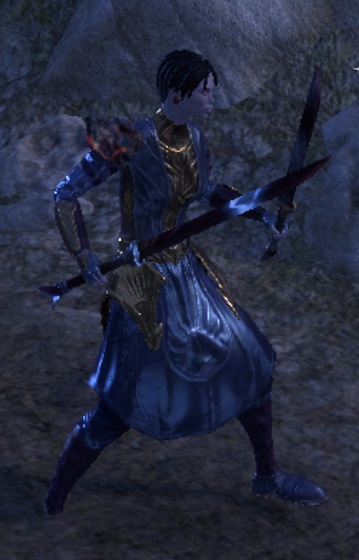 Here is a greatsword:
and the back view, to help with sizing:
Here is a battle axe:
and the back view:
Just by looking at these images I can easily see that the battle axe has an inferiority complex. Could you please fix this?
Thank you for your consideration.