Maintenance for the week of May 17:
• PC/Mac: NA and EU megaservers for maintenance – May 17, 4:00AM EDT (8:00 UTC) - 12:00PM EDT (16:00 UTC)
• Xbox One: NA and EU megaservers for maintenance – May 17, 4:00AM EDT (8:00 UTC) - 12:00PM EDT (16:00 UTC)
• PlayStation®4: NA and EU megaservers for maintenance – May 17, 4:00AM EDT (8:00 UTC) - 12:00PM EDT (16:00 UTC)
• ESO Store and Account System for maintenance – May 17, 4:00AM EDT (8:00 UTC) - 12:00PM EDT (16:00 UTC)
Question - group games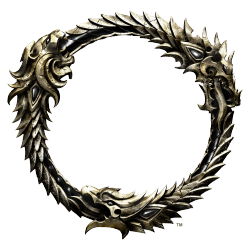 I'm just starting out and had some questions.
1. How well dose group level mix in this game?
Example: I'm level 5 and the other person is level 50. Will I be to under-powered to do anything while they do all the work?

2. I start a game with a friend, if I play ahead completing quests they didn't. Can I go back and complete the quest again with them or is it better to have one character when playing with my friend and another character for playing ahead.