Maintenance for the week of January 18:
• [COMPLETE] PC/Mac: NA and EU megaservers for maintenance – January 19, 4:00AM EST (9:00 UTC) - 8:00AM EST (13:00 UTC)
• Xbox One: NA and EU megaservers for maintenance– January 21, 6:00AM EST (11:00 UTC) - 10:00AM EST (15:00 UTC)
• PlayStation®4: NA and EU megaservers for maintenance – January 21, 6:00AM EST (11:00 UTC) - 10:00AM EST (15:00 UTC)
Double AP was fun for a minute PS4 NA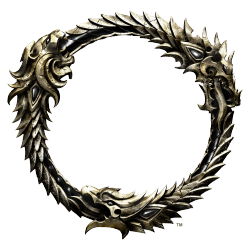 Taking keeps and resources was fun enough and quite rewarding last night! I guess some got bored of ash and warden and the battles shift to the outposts. WTF?! These huge drawn out battles at bleakers?! And then Nickels... I guess that's fun PvP stuff, but there wasn't close to as much AP fighting these enormous zergs as just taking a resource.

I'll never fight at an outpost again. That was just stupid.

Where in the world did yellow come from to be the powerhouse alliance of Scourge now? They're not particularly strong players, but the coordination to run the maps now has been impressive.