Maintenance for the week of October 2:
• [COMPLETE] ESO Store and Account System for maintenance – October 3, 9:00AM EDT (13:00 UTC) - 12:00PM EDT (16:00 UTC)
• Xbox: NA and EU megaservers for patch maintenance – October 4, 6:00AM EDT (10:00 UTC) - 12:00PM EDT (16:00 UTC)
• PlayStation®: NA and EU megaservers for patch maintenance – October 4, 6:00AM EDT (10:00 UTC) - 12:00PM EDT (16:00 UTC)
Can Non-steam ESO be upgraded with Steam Morrowind Upgrade to full Steam version / NVIDIA Shield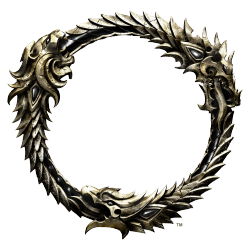 Searched around in the FAQ but no clear answer to that question.
I have a non-steam Imperial Edition of the game. If I get the Morrowind Upgrade on steam can I use that on my account and in the process convert/link my exiting account to my steam account?!
@ZOS_GinaBruno
Only reason why I want to do that, is that I own an NVIDIA Shield and currently launching the game on my TV with gamestream requires me to input my login/password, which I think you can skip on the steam edition since it uses steam authentication if I'm not mistaken.