Maintenance for the week of January 25:
• [COMPLETE] PC/Mac: NA and EU megaservers for patch maintenance – January 26, 4:00AM EST (9:00 UTC) - 9:00AM EST (14:00 UTC)
• [COMPLETE] ESO Store and Account System for maintenance – January 26, 2:00PM EST (19:00 UTC) - 6:00PM EST (23:00 UTC)
• Xbox One: NA and EU megaservers for patch maintenance– January 27, 4:00AM EST (9:00 UTC) - 8:00AM EST (13:00 UTC)
• PlayStation®4: NA and EU megaservers for patch maintenance – January 27, 4:00AM EST (9:00 UTC) - 8:00AM EST (13:00 UTC)
TWEENTY-SIX Days and STILL not received ESO plus or Imperial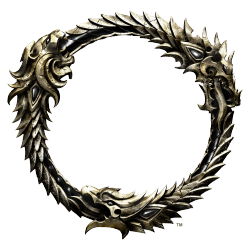 I understand there are numerous threads already regarding this issue but it's still not been resolved so another thread won't do any harm.

As the title says, 5 days on and I'm still waiting for my ESO PLUS benefits and Imperial Edition perks. It's getting to the point now where I'm feeling like I've been robbed. I'm not one for overreacting with regards to this type of problem as I understand launch weeks can be pretty overwhelming. But this is absolutely unacceptable. I have PAID €100 in total to play this game(eso plus, imperial edition) and I'm getting nothing more than what someone who paid €60/€70 gets.

I get treated like a moron with such disrespect from the customer care who reply to my email query with a typical copy paste *** reply.

I'll say it one more time.. I HAVE PAID €100 FOR THIS GAME AND I DEMAND SOMEONE TAKE NOTICE OF THIS FACT AND EITHER RESOLVE MY ISSUE OR AT THE VERY LEAST EXPLAIN TO ME WITH THE RESPECT I DESERVE AS TO WHY I HAVEN'T RECEIVED MY BENEFITS AND PERKS YET.
Edited by Karlybop on July 9, 2015 6:06PM